Búsqueda personalizada
---
TARMA - THE PER IT OF THE $ANDES
---
Old province that enjoys tempered and warm climate almost all the year in its low valleys. Their main activities are agriculture and ganaderia. Its capital is the city of Tarma, the PER IT OF The $andes, located to 3.050 m.s.n.m..
In 1956 during the government of General Manuel To Odria, tarmeño of birth a series of contrucciones like a hotel of tourists was carried out, the municipal palace, a regional hospital in a building of 7 floors, a market model, a new cathedral, etc..
In the environs there are zonal important arqueologicas, with ruins preIncas and Incas, like those of Shoguemarca, Yanamarca, Huayipirca, Pichgamarca, Huancoy, Cachicachi, Tarmatambo and the strength of Vilcabamba.
---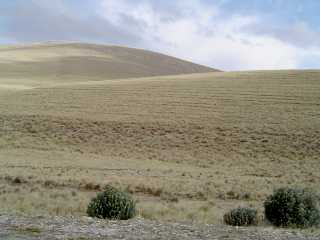 TOWARDS TARMA

---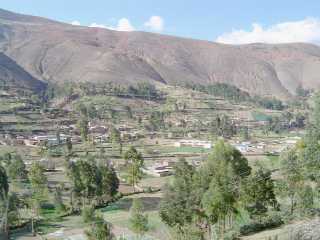 PART OF THE VALLEY

---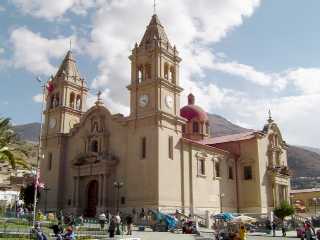 Cathedral of Tarma, dedicated to Santa Ana, where the rituals of Easter begin. In one cripta of this church rests the rest of ex- president Manuel Odria, born in this city.

---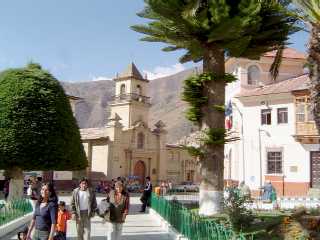 ---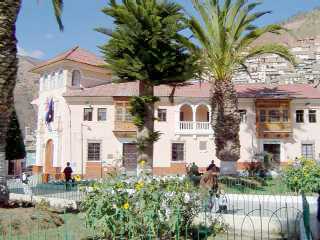 ---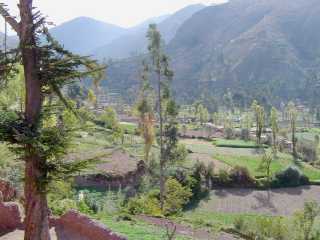 ---
---
Web site created on march 30 of 2005.
© Copyright 2005 Gualberto Valderrama C.