Búsqueda personalizada
---
ATTRACTIVE OF THE CITY OF THE CUSCO
---
Many of the attractiveness of cusco estan dispersed by all the city, which stops we is an attractiveness for the cusqueños often comprises of its daily life.
To continuation them describire some of these attractiveness, many which enough are known and are the pride of the Peruvians.
---
THE SEAT OF ARMS
Call in the days of Incas HUACAYPATA or SEAT Of the GUERRERO, was scene of diverse key events in the history of the Cusco. Alli was celebrated every year INTI RAYMI or CELEBRATION Of the SUN, alli also I proclaim Francisco Pizarro the conquest of the Cusco. With the arrival of the Spaniards, the seat was surrounded with stone arcs, that until the day of today embellish it.
---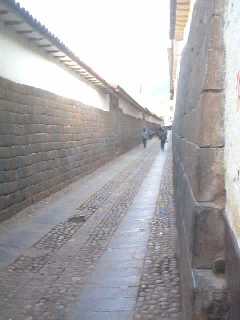 INTIK'IJLLU
This street formerly conocia like INTIK'IJLLU, at the present time is well-known like Loreto. Its attractiveness is in perfeccion of the outline, completely straight and is worked in stone. It is necessary to put itself to think since they did it, if the existence has not been demonstrated tools that allowed this finishing. To proposito the photo was taken taking like reference one of the walls of this passage, to emphasize the verticalidad of the outline. This passage begins or ends at the seat of arms, depending on where estees.
---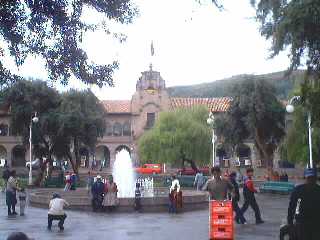 SMALL SQUARE REJOICING
Beautiful plozoleta that it has like his main neighbor to the MUNICIPALITY Of the CUSCO. Another one of its neighbors is the MUSEUM OF ART CONTEMPORANEO and a famous discoteca, of which we give its name down but.
---
THE ARC OF SANTA CLARA
This it is a beautiful arc, which this located to the flank of the School Sciences, which this to the flank of the Convent of San Francisco. This arc this before the Church of Santa Clara, who this before the Church of San Pedro.
---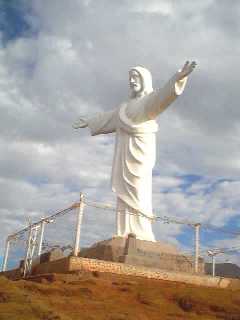 WHITE CHRIST
No, it is not Brazil, he is a White Christ who adorns the viewpoint of the Cusco.
---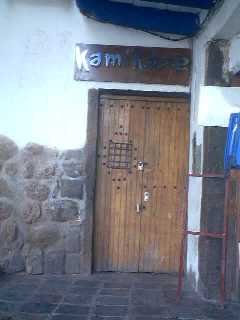 DISCOTECA KAMIKASE
No, we are not in war with the Japon, is frontis of the discoteca KAMIKASE, of which a line speaks to them above. Just in case; to but the pure American style; so that aqui if globalizacion occurs, has HAPPY HOUR.
---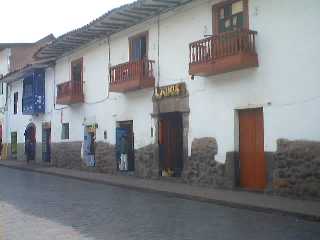 DISCOTECA UKUKU´S
The Ukuko´s is another one of the discotecas but known the Cusco. Additional to these discotecas they exist other but, like the MUKI, AFRICA BREAST, and many but.
---
---
Página web creada el 30 de marzo del 2005.
© Copyright 2005 Gualberto Valderrama C.