Búsqueda personalizada
---
TURTLES BEACH RESORT
---


TURTLES BEACH RESORT
---
LOCATION
Tortugas Beach is the most attractive resort near to the city of Casma and is 19 kms. northwest (20 minutes by car).
Tortugas is part of a cove framed by the extension of hills: Grande to the north and Tortugas to the south. It is a good place for water sports for its clean and calm seas, though a bit dangerous by the presence of manta rays.
In Tortugas one can travel the stone beach and watch curious formations product of erosion, as well as enjoy the seafood, corvina and sole being the most requested.
From Casma there is regular passenger transport for visitors throughout the year.
Page translated by courtesy of: Carlos Dextre.
---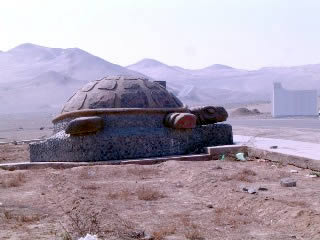 TORTUGAS SPA
NORTH PAN AMERICAN
---

TORTUGAS SPA
ACCESS
---

TORTUGAS SPA
ENTRANCE TO THE BEACH TURTLES
---

TORTUGAS SPA
Hill Turtle; from which it takes the name the beach and the beach resort.
---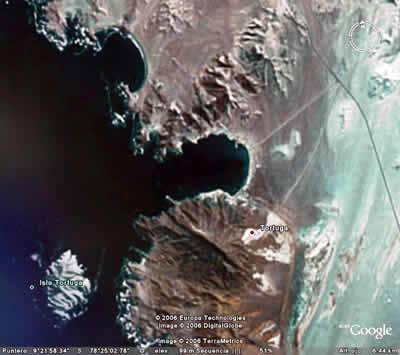 TORTUGAS SPA
Left lower margin; Turtle Island
Turtle Bay, red point; towards the south Turtle Hill; towards the north Great Hill
black line in superior margin right; North Pan American, perpendicular gray strip; access to Turtles
---
---
Página web creada el 30 de marzo del 2005.
© Copyright 2005 Gualberto Valderrama C.